It is important to store them in a sturdy, hard case.
Cleaning your frames and lenses regularly helps you see clearly and keeps your glasses looking new.
To clean them, use a soft microfiber cloth.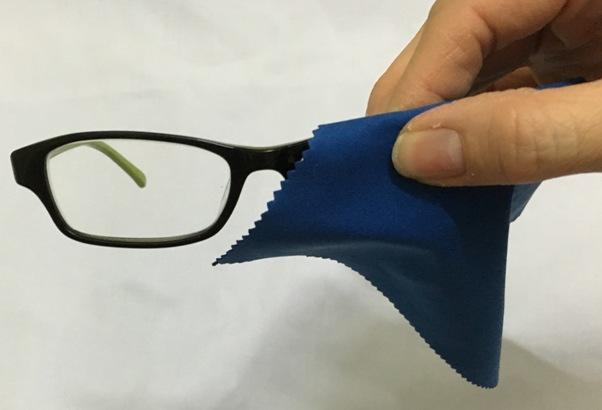 Use both hands to take them off (helps maintain their original shape) and never place the glasses lens down as this can result in scratched lenses.
Regularly check the screws that hold the frame together. If you find one is loose, tighten it gently with a small screwdriver or take your glasses into your local optical store.