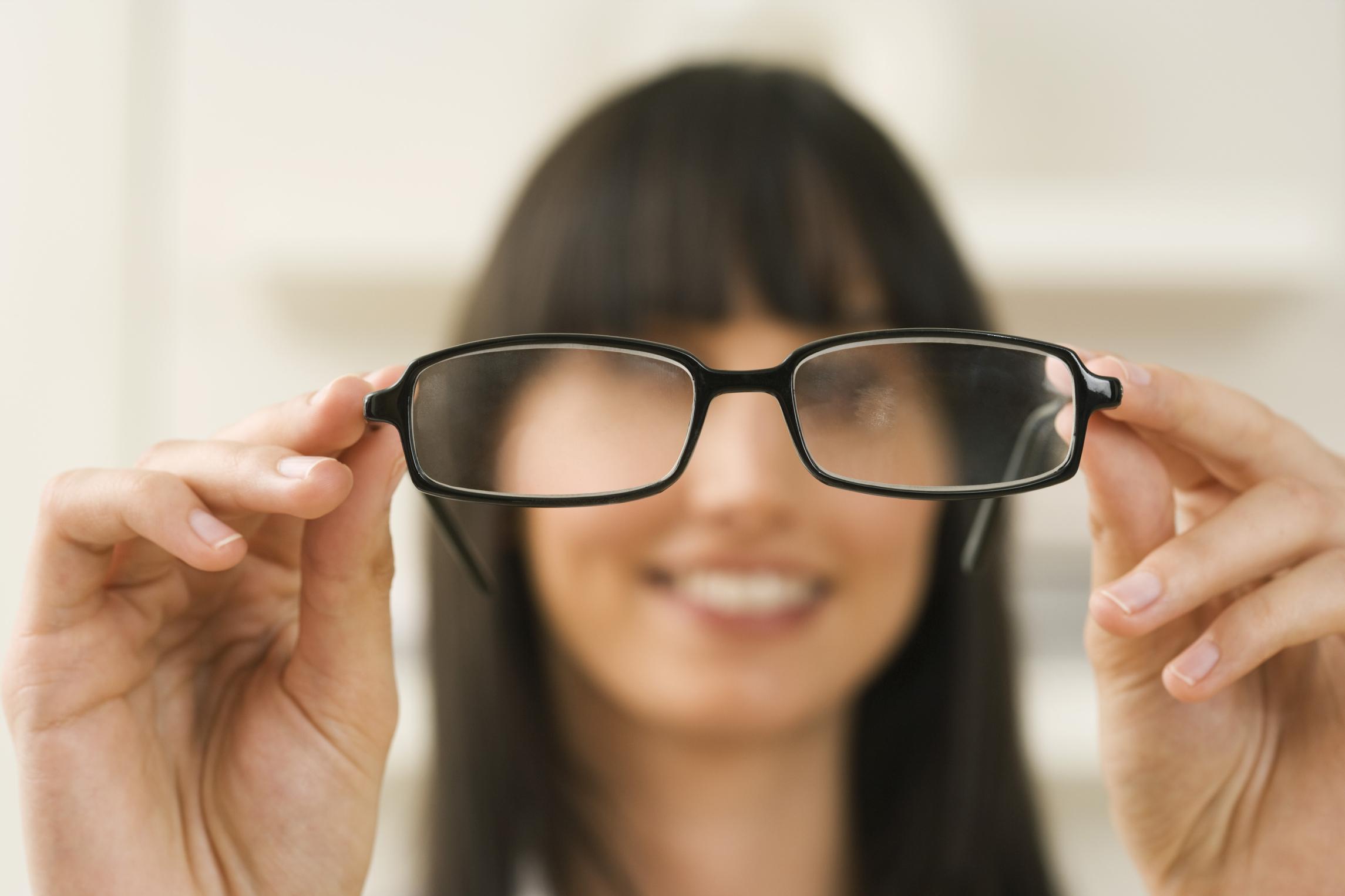 Buying glasses is always a task. You have to go to the eye doctor and get your prescription, get fitted for frames, order the lenses, so on and so forth!
What if things could be made easier?
Sure, you need your prescription; however, from the comfort of your house, you can try on glasses virtually and have them shipped directly to you… and for less than it costs you at the eye doctor!
Several online glasses stores are now featuring a "try on" feature in which you can upload a webcam photo of yourself and try on all of the frames that catch your eye, no pun intended.
This feature, while the same as going to the eye doctor, is extremely convenient for those people who are always busy! Snap a photo, shop around, and see what fits your budget and style.
Two sites are really good at keeping the style on trend, while also watching the wallet.  Both EyeBuyDirect and Zenni Optical are online sources for glasses where you can try on frames that catch your eye, this time, pun intended. Find a pair of lenses you like, upload a picture and then you have the chance to "try on" your pick!
Let's say you're a little on the shy side and don't necessarily want to try on a bunch of frames around other people; no worries, these virtual try-ons have you covered!
Want to try something on the bold side, but not sure how it will actually work? No worries! Try them on virtually in the comfort of your own home and see what you think before buying them!
I looked through both of these sites to see what I could find, and I was greatly impressed.  I've always bought my glasses from the eye doctor, because well I was there, my prescription changed and I hadn't gotten a new pair in a few years.  Now, I see that while this is nice to continue promoting small business, it's also important to think of yourself, and your wallet.
Not only is the try-on feature convenient, but these sites also have frames ranging from only $6 to the most expensive pair being $70, now that's a steal!
Adding your prescription lenses varies the price depending on how fancy you want to be.  Not only that, but you can also just buy the frames if you don't actually need glasses just because you want to!