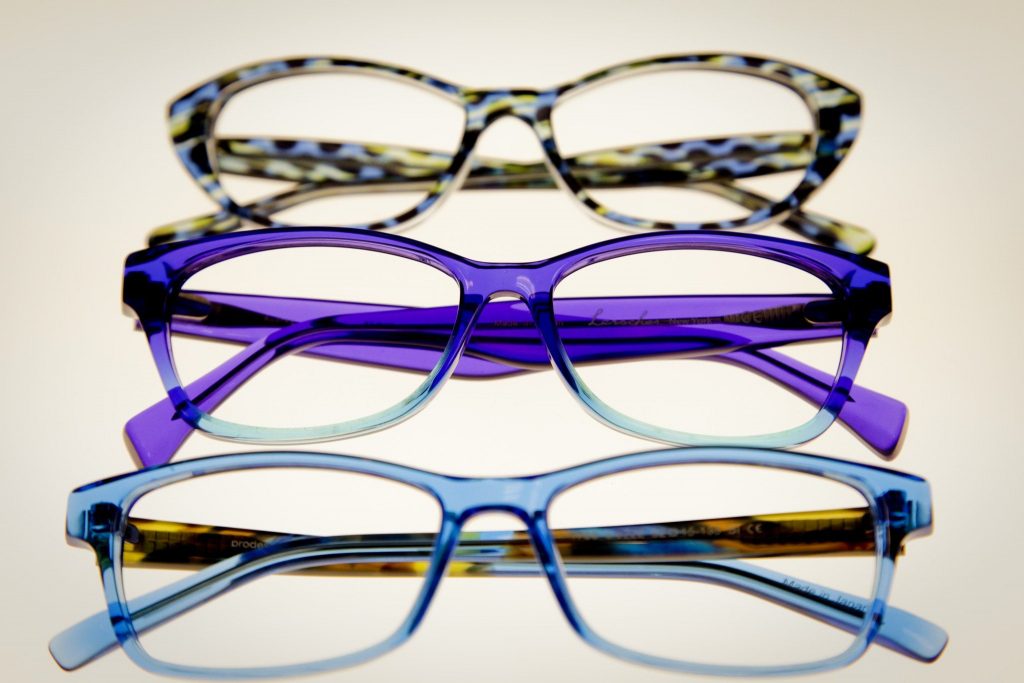 Do you ever feel like switching up your style? Maybe one day you're feeling particularly edgy, so you break out the combat boots and leather jacket. The next day, you're feeling like a little romantic, so you break out the sun dress for the ladies and a nice button down for the men.
It's so simple to change your style based on what you're feeling, but what about taking it one step further? Have you ever considered changing your glasses to fit your mood? You totally can!
Zenni Optical offers a wide range of frame styles that help fit in with different fashion trends and styles. Can't choose? That's okay! The prices are so affordable that you can buy multiple and change your frames like you change your clothes.
The current, most popular styles in frames from Zenni include the following: professional, bohemian, romantic, sporty and edgy. Frames are available for both prescription and sunglasses. A person can never have too many pairs of sunglasses, right? Personally, I have four that I rotate between, but I probably have about five more hiding around my house somewhere.
I wear different sunglasses for different styles and base it on what I'm feeling that particular day. Sunglasses might be slightly different than regular prescription glasses, but that doesn't mean you can't change them just the same!
My Personal Picks by Style:
A day in the office calls for a different look altogether. Sometimes people need to see that you are very serious about your work and take you serious in the first place. No gimmicks, straight business. Zenni offers some professional style frames, and they all say "I'm here to talk business." My personal choice in this category is Cat-Eye Glasses 199721. The simple elegance of the black frames with the slight standout of detail on the browline really showcases a professional, serious look while still maintaining the slightest bit of fun.
For the bohemian styles, I'm not particularly one who dresses in this fashion, but every now and then I will *attempt* it… So, here, instead of a normal glasses frame, I prefer a particular style of sunglasses. Premium Square Sunglasses 1120814 is my go-to choice here. The style really blends with bohemian trends, but also isn't insanely out there for my taste. Sometimes I'll go bold, but not here.
For the romantic styles, there are several options to choose from, and they're all slightly different than the next. Personally, a frame I like is Browline Glasses 1912029. The little hint of floral design on the browline really romanticizes this style while also staying classy and not overbearing.
In the sporty styles, my favorite is Square Glasses 125230. They're a very common style, but with a bold twist in that they're pure white. Plus, the frames are only $9.95!
In this category, after much deliberation, my favorite style would have to be the Round Glasses 7812221. I like trying to stray from the typical while also paying homage to it. These round frames do just that.
Check out these categories and find your go-to style for each category! Spruce up your look this spring and really go all-out with your look by adding the right pair of glasses or sunglasses!