1. Find a Frame That Suits Your Style and Caters to Your Daily Activities or Sport
While the obvious intended use of your prescription glasses is to help you see better in your day to day life, there may be a frame out there that not only helps you see better but also caters to your lifestyle or sport needs, as well as, whatever style you're striving for. When buying glasses online, you have the freedom to choose from a much larger selection of frame features, fits, styles, brands, and more, than an average doctor's office. So whether you're looking for a pair of glasses to for all those long days at the office, or a frame that stays in place while you hit the gym, we've got your covered with a variety of glasses that will be sure to meet your daily vision needs.
 2. Find a Frame that Compliments your Face Shape and Features:
One of the best ways to buy glasses online is to find a frame that compliments face shape and size, highlights your favorite features, and hides the not-so-favorite features. Round, square, oval, heart, or whatever face shape you have, we've got a frame that is sure to work exceptionally well for you. Knowing which frames are most flattering for your face shape can help you start the process of buying glasses online.
Round-shaped faces: Frames for a more round-shaped faces generally have strong details, wider than tall lenses, nose pads to keep the frames off the cheeks. Square-shaped faces: frames that generally work for squared-shaped faces feature round or up-swept shapes, thinner frames, and neutral colors.  Oval-shaped faces: If you're looking for a frame to compliment an oval-shaped face, be on the lookout for a frame with bold shapes, fun colors and textures, and size that maintains balance.  Heart-shaped faces: If you have a heart-shaped face, frames with a wider forehead, details on the lower half, and lighter colors may be your best bet.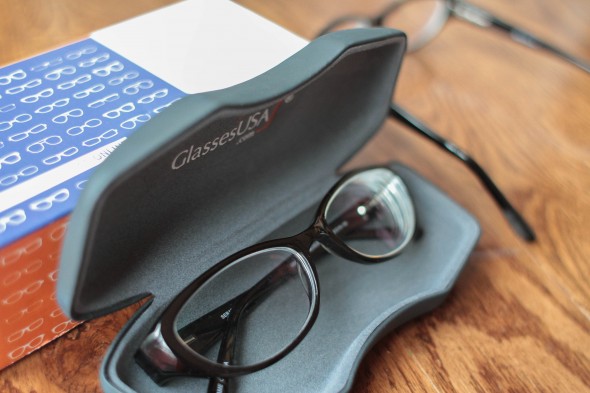 3. Be aware of the many different Lens Coatings to Choose from:
Tints – dip-process of adding color to a lens. The lens is left in the tint bath until the desired darkness is achieved.
Mirror Coating – a reflective top coating that is applied to the front surface of a lens. These lenses have a shiny finish. Functionally, it reduces light transmission, particularly from harsh, bright light (e.g. driving west while the sun is setting). There are many colors available in the two different types of mirror coatings:Flash Mirror Coatings – more subtle, less of an appearance of colorSolid Mirror Coatings – highly reflective.Anti-Reflective Coating – reduces glare off of the surface of the lens, creating more crisp vision for the wearer. Highly recommended for clear lenses or any lens that transitions from clear to a dark color.Scratch-Coating – hard coating that reduces likelihood of scratching.
4. Have Your Prescription Handy
Once you've landed on a frame that works best for your style and vision needs, you'll want to make sure you have an updated prescription handy so that the SportRx opticians can get to work on the best prescription lenses for your favorite frames. Not sure what anything on your prescription form means? Visit this helpful diagram on how to read your prescription.
5. Know your Pupil Distance (PD)
In order for your prescription to do its best job at providing with the clearest vision possible, the center of your prescription should be positioned directly in front of your pupils. To determine where to place the center of your prescription, we'll need to know the distance between your pupils, otherwise known as your PD.
Since knowing your PD is such an essential part of buying glasses online, we've made it easy to acquire.  If you can't get the info from the last place you purchased prescription glasses from, no problem. We've got other options. For some quick and easy ways to measure your PD, visit our helpful tutorial on How to Measure Your Pupil Distance.