Myth 1: LASIK is not real surgery.
Fact: LASIK is surgery, but with proper care, it's not dangerous or risky. Numerous clinical studies show that the chance of serious vision-reducing complications is extremely low.
Myth 3: Laser vision correction is so new that no one really knows if there are any long-term side effects.
Fact: Laser vision correction became widely available in the United States in the mid-1990s. In the 25 years since, no long-term ill effects of the procedure are known or even display any evidence.
Myth 5: It doesn't matter which doctor performs your procedure because the laser does all the work.
Fact: The surgeon's skill and the level of care offered is an essential element in the success of any surgical procedure. The laser is the surgeon's tool to perform a delicate surgical procedure based on skill, experience and expertise. Pre- and post-operative care by both the surgeon and his staff is important and is available to all patients of the Yaldo Eye Center.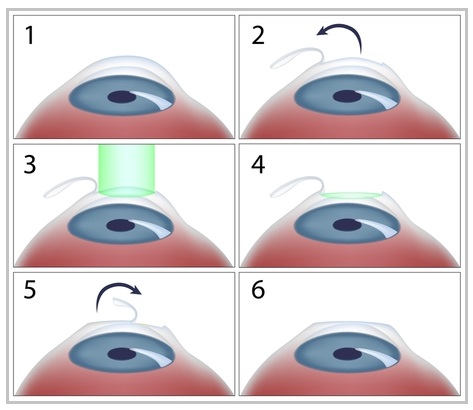 Myth 7: LASIK can forever end patients' needs for glasses.
Fact: Most patients with mild to moderate prescriptions can achieve 20/20 vision or better and never again need glasses or contact lenses. During the pre-surgical screening, your doctor should be able to determine the range of your probable outcomes. However, as patients get into their mid-forties or thereabouts, the need for reading glasses often arises. Fortunately, there are number of procedures to deal with that issue and help prevent the need for reading glasses.
Myth 9: Since the outcomes are all the same, the cheapest surgery is no different than the most expensive one.
Fact: "You get what you pay for" also applies to laser vision correction. Lasik can be performed at low cost using old technology, such as using a blade called a mechanical keratome, and discount centers often come up short on patient screening and care. All laser lasik, such as Wavefront or CATz, as well as life time enhancements and follow-up are very important.