By now, you murmur in your sleep the hymn, "Why, oh why, are glasses so expensive?" Your dreams are haunted by apparitions that offer vague answers, starting with the evasive justification of "It's by a well-known designer, so it MUST be expensive" and eventually cascading into a hopeless "Miuccia Prada just doesn't like you". Some recent research actually leads to a much more plausible answer to this entirely warranted question.
According to an interview by Lesley Stahl, on behalf of CBS News, with Andrea Guerra of Luxottica Group, the high costs of glasses are due to a huge monopoly on worldwide brands held by the Italian company, Luxottica. In addition to Ray-Ban, the company acquired Oakley in its entirety, including not only the brand's eyewear, but also their clothing and various sports merchandise.
Brand partnerships, including exclusive manufacturing and/or distribution deals, comprise of labels like BVLGARI, Chanel, Dolce & Gabbana, Miu Miu, Prada, and Versace, to name a few. Some of the prescription businesses which are under Luxottica control are LensCrafters and Pearle Vision. Whether it is through manufacturing, design, or distribution, Luxottica has many of these brands, and consequently the retail circumstances, under their thumb.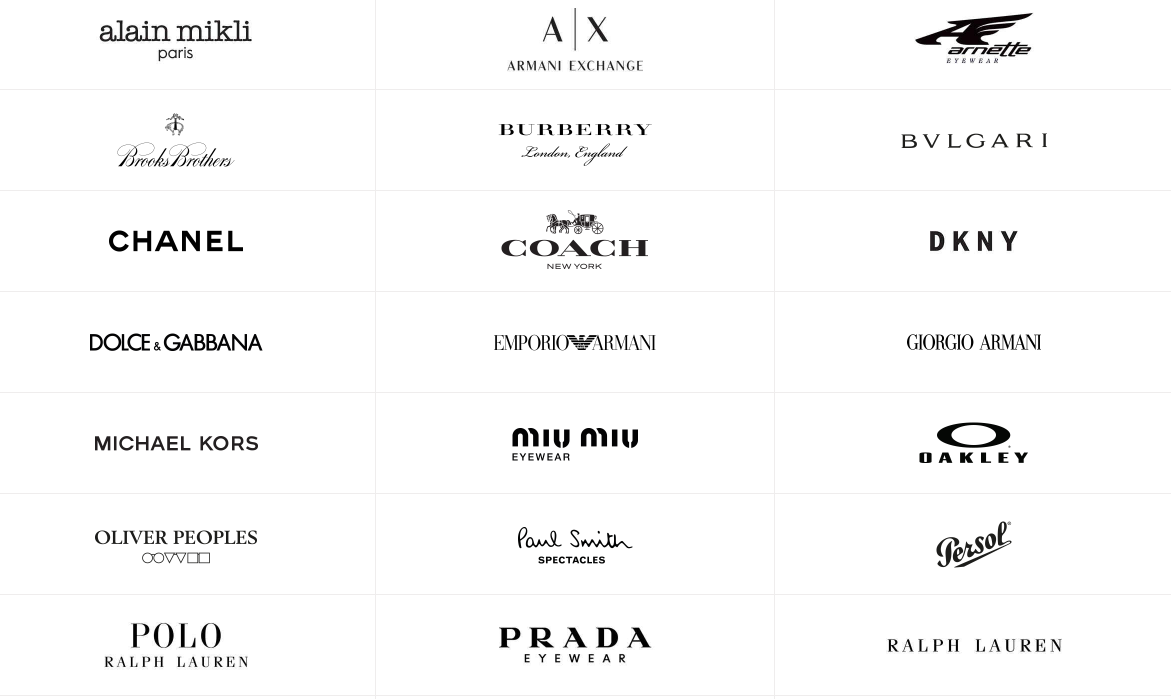 LensCrafters and Pearle Vision are retailers which many consumers turn to when they need prescription glasses or sunglasses. LensCrafters, for example, boast at least a seven percent share on the domestic eyewear market, according to FundingUniverse.com. Naturally, being owned by Luxottica, these major stores carry Luxottica brands. A quick glance at the online LensCrafters stock showed that cheapest women's sunglasses were just under $80.00 for a pair by Sun Gear, which are, by all appearances, a LensCrafters brand. The rest were the monopoly on a large percentage of the world's leading eyewear companies allows Luxottica to hike up the price-tag without fear of competition on the market, and without losing buyers.
Compare this situation with Global Eyeglasses. Why is eyewear sold by Global Eyeglasses so affordable? First of all, the glasses stocked are not owned by Luxottica. Second, the company itself is independent, which means that it is not owned by a corporate overlord like Luxottica that would dictate the prices set on the products. This means affordable, and competitive, prices all around that don't get hit by a middle-man somewhere between design, production, supply, and direct retail. In the end, not being owned by a global mammoth will help not only the independent retailer and independent brands, but also the consumer.